Tool Repair and Services
Save money on your taping tools and spray equipment with our parts and repair services. Instead of replacing your costly equipment, come to Clydesdale Taping Tools for rapid repairs and convenient parts sales. Our experts can get your equipment in running order fast so that you can get the job done sooner.

Taping Tool Parts for Sale
Brand-Name Taping Tool Repair
Repair kits
Blades
Taping Tools
Cables
Gaskets
Carbide Blades
Tape Tech™
Blue Line™
Tape Master™
Drywall Master™
Columbia Tools™
NorthStar Tools™
Brand-Name Spray Equipment Repair
Speedflow™
Airlessco™
SprayTech™
Porter Cable™
Graco™
Titan™
Warner™
DeWalt™


Tool Repair
All Major Power Tools Repaired!
Dewalt, Delta, Porter Cable, Goldblatt, Graco, Airlesco, Rolair, Titan, Spraytech, Speedflow, Festool, Mit-m and Laco!
Pressure Washer Repairs
Our experts can repair any brand of pressure washer that you bring in, and you can rely on us for a speedy turnaround time. You'll also find a fine selection of replacement hoses and replacement guns for your pressure washing equipment. Contact us for an estimate on pressure washer repairs.
New Equipment Sales
We sell taping tools and spray equipment, for drywall mud and paint. We carry Graco, Titan, SprayTech and Tape Tech. We also carry taping trowls, mud pans and hopper guns.
TAPING TOOLS REPAIRED RIGHT!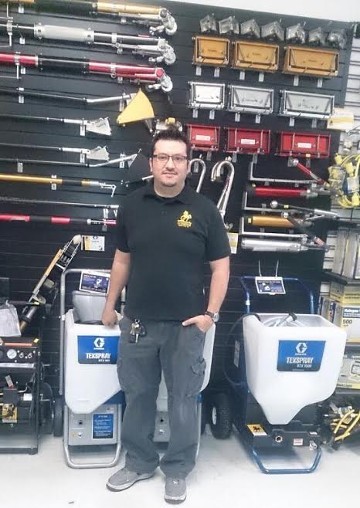 About Us
We are the leaders in tool repair in Orange County. We have been repairing contractor equipment for over five years and know the use of every tool we service. All our technicians have worked with the tools that they repair and know how the tool should operate, unlike our competitors who have never operated the tools they service.
After opening the business, we expanded to repair and provide parts for spray equipment and pressure washers in order to better serve you. We are also in the process of opening a new store in Los Angeles. We look forward to serving you and becoming your service center of choice!